If you're poking around and hoping to find an unparalleled value for your luxury transportation needs... You'll find that we have an incredible selection here for you to choose from. However, we'd like to warn you, our efforts to continually improve upon, and add to our fleet of buses & limos is an ongoing project. As a result, what you see here may not be a full representative of our entire choices. If you like what you see but, do not see what you particularly need; we encourage you to give us a call. Our booking agents can verify whether or not we can help in a matter of moments.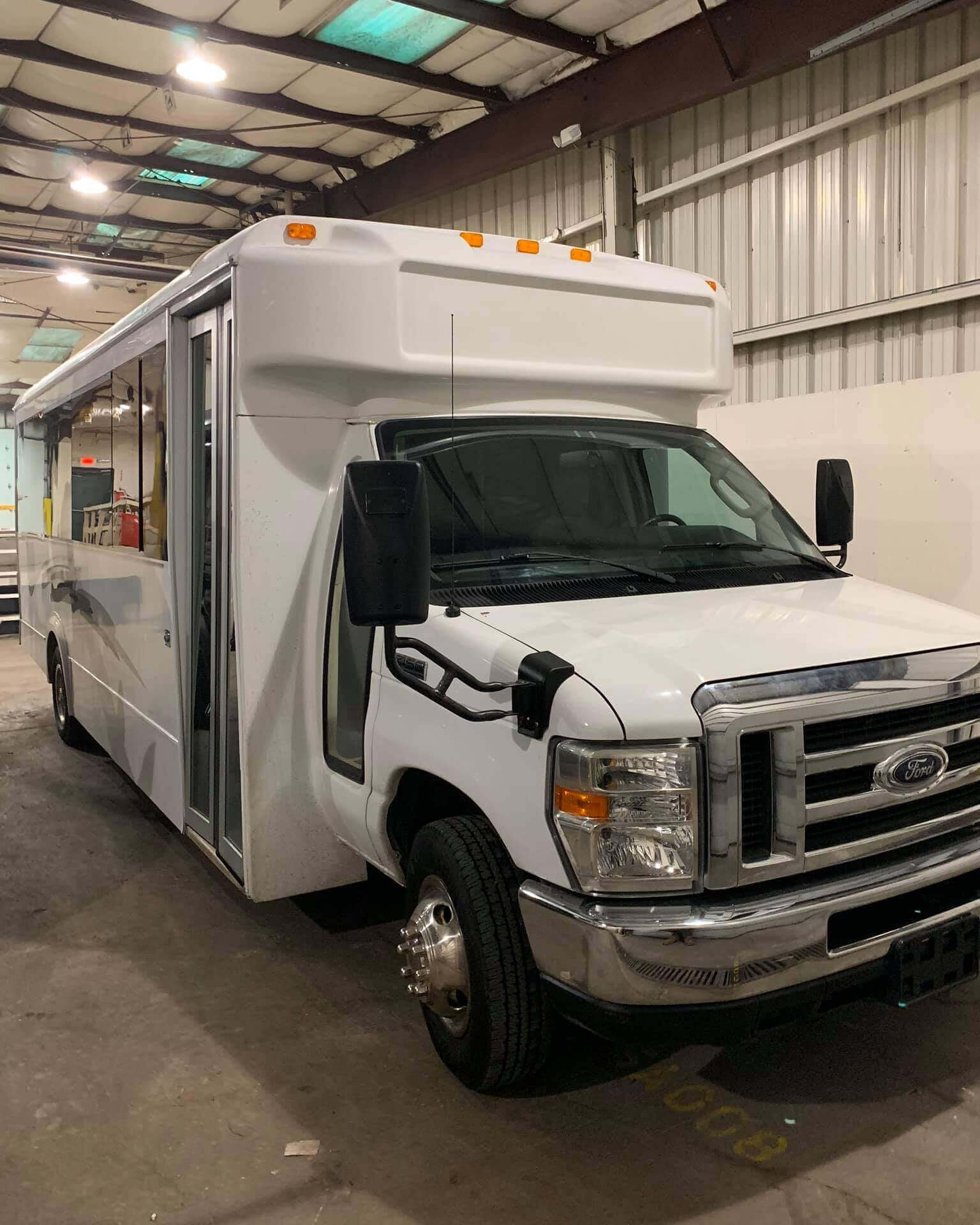 This spacious night club on wheels is everything you'd expect from a luxury bus from Charleston Limo Bus! A true VIP limo bus, this sleek black limo bus features two-tone custom leather seats, gorgeous hardwood floors, a chrome-finish dance pole, and amazing color-changing accent lighting throughout the whole bus! The steps, walls, floor, and ceiling are all perfectly accented with colorful lighting. Custom bar areas with ice coolers and glassware are the perfect place to fix your self a drink! The multiple flat screen TVs play DVDs, and the radio has both CD and iPod connectivity. To top it all of, the stereo system in this bus is unbelievable! Loud, crystal-clear sound like you've never heard before!
15 Passenger Charleston Limo (party) Bus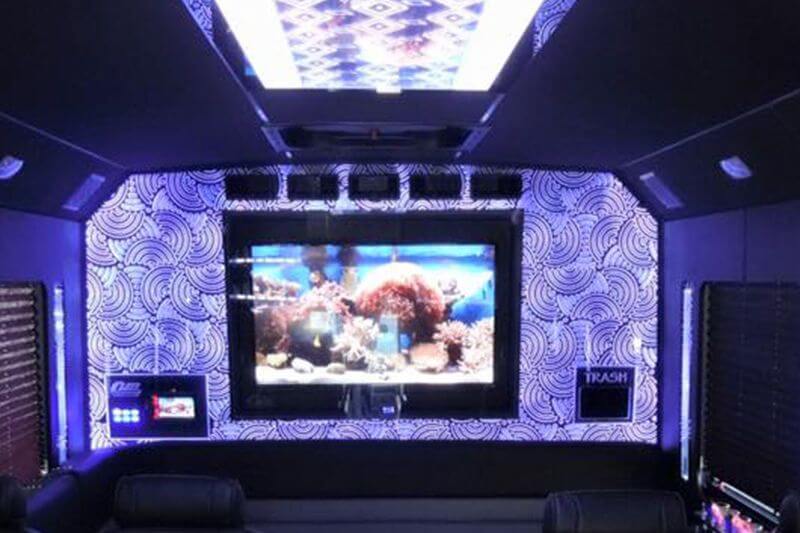 This ultra posh limo bus is perfect for larger groups who want to celebrate in style! You're sure to turn heads when you arrive at the club in this VIP bus! The large screen TV, DVD player, booming audio, colorful lighting, and cooler make this a complete party-ready ride! The CD player and iPod hookup allow you to play your favorite music. You can drink, dance, watch movies, and have an unforgettable evening out on this amazing bus! The custom two-tone leather seats are super comfortable and you'll feel like right you're at a swanky lounge as you relax with a cocktail! There's no better way to travel!
15 Passenger Charleston Limo (party) Bus
This beautiful party bus simply exudes luxury at every turn. The incredible clean and stylish white exterior provide an unassuming caisson for what proves to be an opulent interior. You will enjoy the plushest leather seating surfaces, multiple wet bars, TV's, DVD/BluRay Players, audiophile sounds, mood lighting, and an auxiliary input for your external MP3 player or iPod. To round out the style here, revel in complete privacy with tinted glass and window shades. You are in store for a special evening when you rent our beautiful 15 passenger party bus.